Get link

Facebook

Twitter

Pinterest

Google+

Email

Other Apps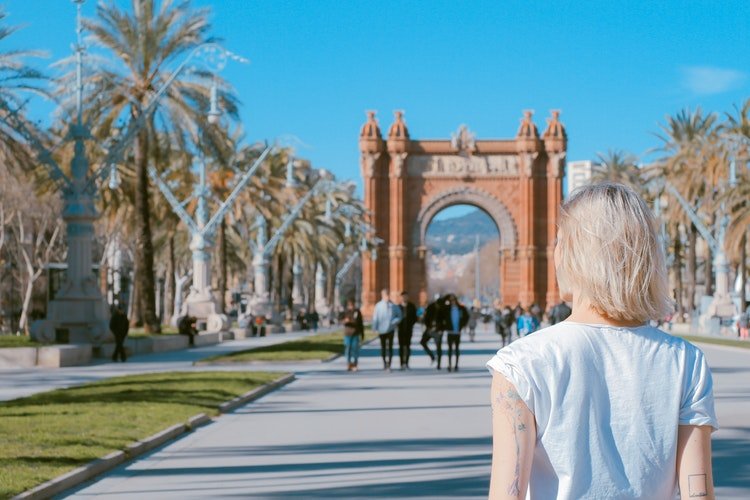 You finished college and want to travel to Europe, but maybe you are anxious about not having a job.
You may be able to find a company who will pay you to work remotely as a social media manager. That would be great.
Another option is teaching English, online. You can teach English in person, but it may be hard to find students abroad.
While I wasn't a recent graduate, I became a digital nomad for a year and traveled to Europe and South America, all while working as on online English teacher. I want to share an opportunity that might help you make your travels a reality.
_________________________
If you have a bachelor's degree, some experience with kids, have a computer and camera, are a US or Canadian citizen, and are self-motivated, I want to introduce you to a great company.
VIPKID. You get to teach 4-12 year old Chinese kids online, from your home (or Airbnb). It is legit.
You can make $400-600 from this side hustle, but you can put in more hours and make up to $1800 (before taxes), as an independent contractor. While it may not be a long-term solution, it will allow you to travel and work with flexibility.
The best part about working for VIPKID in Europe is that you have the time zone to your advantage. I am from Los Angeles, and cannot work hours 2am-5am, which are peak times in China.
But, when you work in Europe, your peak hours will be 11am-4pm. It couldn't be more ideal. That's why I loved teaching in Europe.
I would get up, have a nice breakfast, and set up my "classroom" in the living room, or side desk. Sometimes I would use a shared coworking space, but that would require me packing up my "background" and props to take to the workspace.
If you travel to less popular European destinations, like Serbia, you will find that you can make enough money for you to stay afloat. You might also be surprised how beautiful and untouched these lesser known countries are. I know after seeing 8 countries in a year, I was most surprised with the beauty and warmth of the people in Serbia. I encourage you to venture out of Spain, Italy, and France, and venture to Croatia, Portugal, Serbia and other eastern European countries.
If you do decide to travel and teach with VIPKID, make sure you check with your Airbnb host that the internet speed is at least 14mbsp. You can do a speed test at
speedtest.net
Also, try to get your interview done where your internet is most stable and reliable. They will ask you about your internet so it's crucial. More about the interview
here.
This is just a little summary of my experience with VIPKID. If I was living in Europe I would definitely continue. The hours in Los Angeles just don't work out for me.
All the best on your search for the right position, and on your travels too!
_______________________________________
If you're thinking about joining VIPKID, please use my
referral code
! Thanks :) And feel free to contact me if you have any questions about VIPKID.
Comment with Facebook
Get link

Facebook

Twitter

Pinterest

Google+

Email

Other Apps